Alexej Behnisch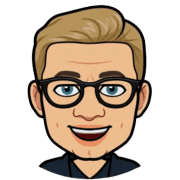 Texts
My playground for drafts, experiments, and small notes:
External Link: 🇵🇹 Em português, sobre urbanismo e o problema dos carros em Faro (Sulinformação)
Football
I am collecting these pieces under Leanpub.com / RethinkingFootball.
The Great Reduction, written during the first lockdown.
Do Tactics Matter?, some quotes from a piece in progress.
Rank Feeling, the start of a larger article.
Super clubs don't understand football, a first reaction.
Small items:
How to read the league table, from my old blog.
All Bundesliga Champions since 2000, a nerdy re-ranking.
External Link: 🇩🇪 Auf Deutsch ein Abschied von Arsène Wenger für 11Freunde
Contact
Email behnisch gmail com.
Subscribe to my RSS feed.
Last updated 3 February 2023.